You've been planning for your wedding day ever since you said yes to him or he said yes to you. You've literally been planning for it all. You and your partner have arranged everything that'll be needed at your wedding. It makes you feel proud that you've managed to do everything by yourselves. Even then, you'd need some help on your wedding day. You can't expect that everything will go perfectly on that day. For that reason, you'd need a day of wedding coordinator. 
Think about it, you'd obviously be busy with the wedding rituals. You wouldn't have the time to manage everything and yourself that day. Plus, no one would even expect that from you. On your wedding day, you should just feel happy and excited about your new journey ahead. 
In the earlier days and even now in some families, it's the relatives who take care of everything else on the wedding day. But you wouldn't want that, would you? As you're walking down the aisle, you'd want to see all the bridesmaids in front of you. You would want to see all your relatives looking at you when you take your wedding vows. Not only that, it'd be unfair to put so many responsibilities on their shoulders. All your relatives and friends would also want to have a good time at your wedding.  
Hence, if you want yourself and all your guests to enjoy your wedding, you'd need a day of wedding coordinator. They'd easily take all the responsibilities for your wedding day and other festivities around it. 
Read more in this article to know about the duties of these coordinators. Read till the end to know the reasons why you need a day of wedding coordinators at your wedding. 
What is a Day of Wedding Coordinator? 
A wedding day coordinator is someone that both the bride and groom can count on. As the name suggests, these people are wedding professionals who help you on your wedding day. 
On that one perfect day, many things can go wrong. Even if they're not going wrong, things do need some attention. Someone has to take care of the flower arrangements, food, drinks, lights, and so on. A wedding day coordinator is someone who helps you with all these things. 
The work of all wedding day coordinators varies depending on the services that they offer. An individual who has just started with this business would only offer you a few services. As they expand their business, they'd have many more services that they'd easily offer. 
Similarly, their timeline varies too. You may meet with a wedding day coordinator to talk to them about when you'd need them. Some couples get asked for these services a day before their main event. Whereas, some opt for these services a month before the wedding day. 
The wedding coordinators are different from wedding planners in some ways. First, wedding planners work with the couple for a long time. They're literally the planners, so they plan out all the necessities that are required for the wedding. Whereas, day of wedding coordinators don't work with the couple for a long time. These people don't plan everything for a couple's wedding. 
Second, the planners are responsible for all services like MUA, DJ, catering services, etc. Whereas, a wedding day coordinator monitors the services that they're providing on the wedding day. 
If you're planning a big-budget destination wedding, then you'd obviously need a wedding planner. But in case you're having a minimal wedding, where you can arrange for everything, then you may decide on a wedding day coordinator. 
What Does a Day of Wedding Coordinator Do? 
A wedding day coordinator works for a short period of time with you. But that doesn't mean that their responsibilities are less. They've to be creative with their work and they need fast thinking too. Anything can go wrong when you're busy clicking your wedding photographs. 
Let's say that you're doing that and there's a small fire in the kitchen. Now, if the guests get to know about this, they'll be scared and worried. Even if you control the fire easily that day, people would still talk about it. You'd be known as the couple who couldn't even manage such a small responsibility. Only you know the reality of it, that it's not a small responsibility. 
To handle such big responsibilities and not let the guests label you like that, you'd need to have a wedding coordinator. 
So, when talking about the responsibilities of a wedding coordinator, there are many. They've to communicate with all the other people involved in the wedding. For instance, your wedding coordinator would talk with the florist to know about the flower arrangements. In case something falls short in this arrangement, your wedding coordinator would be there to sort out the issue.
On the day of the wedding, they'd be present at the location with everything set in place. When you arrive at the location, they'll take you to the MUA or wherever you'd need to go first. In the same way, they'd also help out your groom with whatever he'd need upon arrival. 
While you'd be getting your makeup done, the wedding coordinator would take care of the groom's and your outfits. If it'd need ironing or any other fixes, they'll get it done. Not only that, if you'd need something at that moment, they'll help you get it at that time only. 
What To Expect From A Day Of Wedding Coordinator? 
What can't you expect from your wedding coordinator? If you're thinking that you want the moon and they'll be able to get you that. Well, that's a little impossible, obviously. But, they can get you something else. Maybe, they'd keep the wedding arrangements with a dreamy vibe that it'd really feel as lovely to you as it feels when you look at the moon. 
When you book them, they'll have some questions for you. They'd want to know what kind of wedding you've planned for yourself. Since a lot of arrangements have been made by you, they've to catch up with everything. 
So, it's quite natural that they'll want to know about all the wedding details. Here, they'd ask you to share the contacts of other wedding vendors. They need these contacts because now they'll be handling all the arrangements for the wedding. 
Hence, for all the queries, doubts, and questions that your vendors will have, the wedding coordinator will answer them. 
There are certain expectations that you can't have, though. If you're hiring a wedding coordinator, they'll help you as much as they can. But, as mentioned earlier, they've many responsibilities. Thus, you can't expect them to run every time you'll say run.  They can provide you with emergency solutions to the problems that you're facing at that moment.
Let's say that your nail paint is ruined even before you have started applying it. In this situation, all they can do is talk to the makeup artist. If they can find the same coloured nail paint, then it'll be alright for you. In case they're unable to find that same colour, they'll advise you to use a different colour. 
3 Reasons Why You Need a Day-of Wedding Coordinator 
There are a few good reasons why people need a wedding coordinator.
Planning: A wedding requires a lot of planning. There's so much to do: dresses, makeup, bridal shower, bachelorette party, and so on. Planning all these events can be tiring. If you hire a wedding planner, they'll do most of the planning. But, if you're someone who'd prefer to plan their wedding the way they want to, you'd need a wedding coordinator. Many couples like to plan everything on their own. Even though planners also work according to your vision, your ideas can still get lost there. 
Enjoyment:

Once you're done planning everything, you'll hand over the duties to the wedding coordinator. One day, that's your wedding day, would be the one where you'll have to stop the planning. This would be the day when you'll just enjoy it. On this day, you can enjoy it without having a single worry in your head. All this time, you had planned everything in the way that you wanted to. Even your wedding day has been planned the way that you want to. You've arranged for all the chairs, tables, music, food, flowers, and so on. But that was all that you had to do. When you're opting to have a day of wedding coordinator, they'd handle all of these things while you stand next to your groom. 
Budget:

Lastly, you need to have a wedding day coordinator because you have a budget. If you want to have a wedding under a tight budget, it's a good idea to have a wedding day coordinator. They'd only come to work with you a few days before the wedding. Therefore, it's only logical that they won't charge you too much. 
Cost of a Day of Wedding Coordinator 
Depending on the kind of services you need, hiring wedding coordinators would be for approximately $800 to $12,000. This cost can easily change depending on the location, time, and date of the wedding. 
If you're working under a tight budget, then you should hire a wedding coordinator who would charge you less than $800. 
Duties and Responsibilities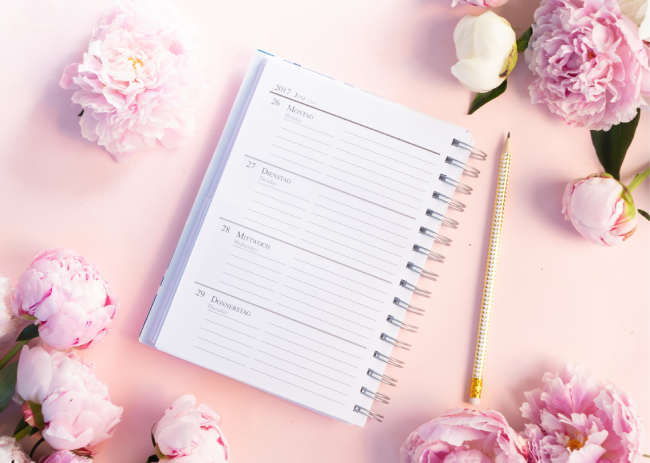 There's a list of duties that a wedding coordinator has to perform during a wedding. The team of wedding coordinators attend to everyone at the wedding when there's a problem. If there's a shortage of water in the event, it's the responsibility of the wedding coordinator to listen to that concern. 
Here's a list of the general duties and responsibilities that they've to carry out at the wedding. 
Before the wedding day:

Prior to the wedding, your wedding coordinator would meet you and the groom to have some discussions. These discussions would mainly center around what you'd want for the main event. They enquire about what've you planned so far. That'll give them an idea about where you'll leave the things and where they've to pick them up from.
Before the main ceremony:

On the wedding day, before the ceremony would start, they'll arrive at the venue. Upon arriving there, they'll set up everything. They'll keep an eye on the decoration and the catering services. They'd make sure that all the tables and chairs are arranged the way they should be. Your wedding coordinator also makes sure that they see the seating arrangement of the guests so that all the guests can sit comfortably and on time. 
During the ceremony:

Then, when the ceremony is happening, they'll make sure that everything is going as planned. They'll check the seating arrangement of everyone and assist people to their seats. The day of wedding coordinator would also make sure that the entrance to the venue looks great. In addition to all of this, they'd also check if the music is being played on cue or not. 
4 Reasons to Consider Hiring a Day-of Wedding Coordinator 
If you're hiring a wedding day coordinator for your wedding, there are many beneficial reasons for it. You won't be disappointed with the services that they'll provide you. If you're choosing the right team of people, then know that you'll have an amazing wedding. 
Following are some reasons that you should hire wedding day coordinators. 
If you want less expensive services, then you'd have them with a wedding day coordinator. A wedding planner would work with you from the very start, which could be for 6 to 8 months. You'd have to pay the planners for all these months. But, since coordinators work with you for a short period of time, you'll save a lot of money. 
You'll see your ideas becoming a reality with a wedding coordinator. If you've perfectly set ideas for how you want your wedding to be, you'll do it that way. When you'll meet up with the coordinator, they'll work with your idea only. Yes, they may advise you on certain things. But they'll advise you only when you need it. 
They'll communicate with the vendors the whole time. It's not that they'll only talk to you about what you want and turn a blind eye to everything else. They'll keep in contact with all the vendors so that you can remain stress-free on your wedding day. 
They'll fix all the problems, it doesn't matter if they're big or small. If there's a light issue at the wedding, they'll talk to the electrician staff and fix that issue. If it starts to rain all of a sudden, they'll open the gate of the hall. Literally, they'd if there'd be a hall available at the venue. In case there won't be, they'll always have a plan in their mind that they'll easily put into action. 
FAQs
How To Become A Day Of Wedding Coordinator?
If you want to become a wedding coordinator, you've to set a clear goal first. You need to think about what kind of wedding coordinator you want to become. Do you want to work with celebrities or people from your town? When you've decided what kind of public you want to work with, you may move on. 
After this, the next step would be to do industry research. You've to do research to know how to approach these people the right way. You've to be able to meet their expectations. Since it's a business, you may think of fake promises. Why? Because everyone does it. But you should know that the more honest you're with your approach, the better it'd be for you. 
You can't just start working like this, you'll need to train first in order to become a professional wedding coordinator. You may go for some online courses or look around for an institute that offers a course like that. 
Once you've received a proper certification, you may make your business plan and work as a wedding coordinator. 
Why Hire A Day Of Wedding Coordinator?
There are multiple reasons for hiring a wedding coordinator. 
First, they'll take all the stress and worries away from you. There are many ups and downs that can happen during the wedding ceremony. But, when you're working with a wedding coordinator, they take care of everything. They attend to the guests and they keep in contact with all the wedding vendors that you've. 
Second, it's less expensive to hire a wedding coordinator than it's to hire a wedding planner. A wedding planner works with you for months, so they do expect higher pay. Whereas, a wedding coordinator only works with you for a few weeks. Hence, their pay is much less in comparison. 
Third, they let you plan the wedding that you want to. A wedding coordinator joins in on the planning that you've done. But, they don't try to change anything in that plan. They only work with what you've decided for your wedding. They'd give you opinions and advice if you'd ask for them, though. 
Fourth, they'll provide the best emergency solutions. In case the light goes out during the ceremony. And, if it takes too much time to fix the lights, they'll come up with a creative fix. They may set up some candle holders or Christmas lights around the venue. 
What Is The Difference Between A Wedding Planning And Day Of Wedding Coordinator?
Wedding planners help you in planning out your whole wedding. It's as if you're contacting a friend just a few weeks after your engagement and they've agreed to help out with everything. So, wedding planners take on every task that's needed to be done for your wedding. 
Wedding coordinators are those professionals who you contact right before your wedding. They are also like your friend. The only difference is that, so far you've done everything by yourself. Then, when you're done doing it, you hand over the responsibilities to a wedding coordinator. Just like a friend, they understand what tasks they've to do and agree to do them all. 
A wedding planner would ask you for a basic idea that you've for your wedding. After learning about that idea, they'll create a vision board for you. They'll decide everything. You'd obviously have a say in those decisions, but they'd be doing most of the planning. 
A wedding coordinator, on the other hand, would learn about the whole vision that you've created for yourself. Then, they'll work on the same vision without changing anything about it. 
Lastly, hiring a wedding planner for your wedding would be a little costly. Whereas, hiring a wedding coordinator wouldn't be that expensive for you. 
In Conclusion
There are multiple reasons why you should have a wedding coordinator. You've planned out your wedding very well with your partner. Both of you would feel disheartened if something were to go wrong at your wedding. To avoid all of it and to make sure that everything goes perfectly, you'll need a wedding coordinator. 
A wedding coordinator would arrive at the wedding venue sometime before the ceremony. They'll take care of all the decorations and the seating arrangements. They would make sure that everything is working well, music and other arrangements. 
If you're looking for these coordinators, you may ask someone who recently got married. There may be a chance that they too opted for the services of these professionals. If not, then you'd have to look around and ask some friends if they know someone. Basically, you'd need to ask for recommendations from those people who regularly offer their services for wedding ceremonies. 
Thus, you should leave everything to them and enjoy your wedding to the fullest.