You don't want to sit in front of your wardrobe to find that you've nothing to wear for a day out with your friends. The last-minute decisions may sometime do wonders for you. But, it's always better to make firm decisions early on. For that reason only, you'd need to know the best summer essentials for women beforehand. 
Knowing about these essentials wouldn't leave you scratching your head when you're planning to go away for a trip. Plus, it'd give you plenty of time to make more additions to these essentials. You may be able to stylize your outfits with your accessories. This is the time that you can use to freely decide what you'd need for the rest of the summer. 
We have listed out a few items that you'd need this summer season. Read till the end if you want a summer-ready wardrobe. 
#1. Jean Shorts 
The summer season means that you'll get to wear your shorts again. The summer essentials for women are incomplete without these jean shorts. These shorts are classic, and they'll always remain classic for women. 
You may opt for dark or light blue coloured denim shorts. You should get non-denim or tailored shorts. This way you'd have your shorts in more colours. 
#2. Tank Tops 
To fight the summer heat, you'd obviously need a loose-fitting top. You may opt for easy wearable tank tops in bright or neutral colours. If you're comfortable in it, then you may go for sleeveless tank tops. Besides tank tops, you may also get some cute and puffy crop tops. 
You may wear these tops as it and wear some minimal jewellery. You may also carry a small tote bag with this look. In the tote bag, you may keep other basic essentials that'll protect your skin in the summer heat. 
#3. Sunglasses 
Buying the summer essentials for women and skipping sunglasses? That can't happen! You need to protect those beautiful eyes of yours. Do get a good pair of sunglasses for yourself. These days, you can get sunglasses that come with UV protection lenses on them. Make it a priority that you get these types of sunglasses. 
#4. White Dress
Next on the list is a white dress. Now that the summer season is here, you'd obviously need is a pretty white coloured dress. You may get a lace dress or a normal dress, that is your decision. 
You may stylize this outfit by wearing a denim jacket over it. Oh, and don't forget your sunglasses here. 
#5. White Top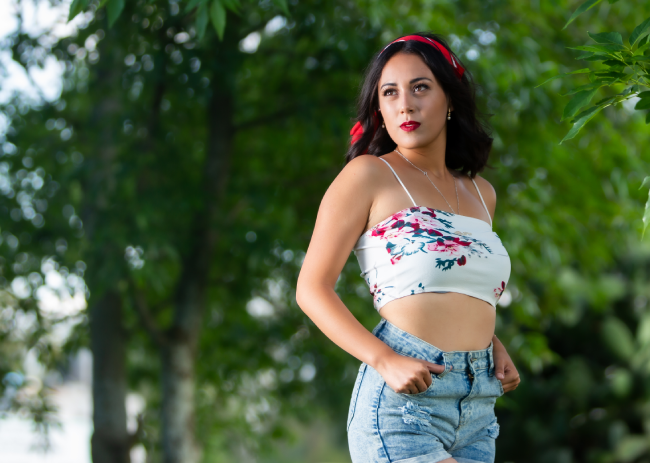 Another of our favourite summer essentials for women is a plain and simple white top. Just like the white dress, you can wear this top under a denim jacket. For completing this look, you may wear denim shorts. This outfit would be perfect for a picnic day with your family or friends. 
Here, for the jewellery, you may wear hoop earrings and layered necklaces. You can also keep a small purse with you. 
#6. White Pants 
Of course, there's more in the list of whites. Another essential item that you'd need in your summer wardrobe is white pants or jeans. The white colour would make you feel cooler in the summer heat. 
You may pair the white jeans with a cute crop top or a tank top. 
#7. T-Shirt Dress
T-shirt dresses are perfect wear for your office. These dresses are easy to wear and they are loose on your body too. You may also wear these dresses when you're stepping out to go to a café. 
You can wear these dresses with shoes or heels of your choice. Do think about the colour of the dress. Try out all the colours in the store and get those that look the best on you. 
#8. Black Dress 
You can't just fill the whole wardrobe with white-coloured outfits. You'd need other colours too. One of those colours is obviously black. The summer essentials for women are absolutely incomplete without a little black dress. 
To have a sophisticated and sexy style in summer, a black dress is a must. The classic look of a black dress, red lipstick, and heavy makeup on the eyes would make you party-ready in seconds. 
#9. Denim Jacket
With your white dresses, you'd surely need a denim jacket too. Opt for a good fabric that would also look good on the dresses. Don't get a plain jacket, rather get one that has enough pockets. As you already know, women still don't have enough pockets in their outfits. At least a denim jacket can save you there! 
#10. Floral Dresses
If you like flowers, then go ahead and buy those pretty floral dresses for your summer wardrobe. You may opt for a long floral gown or a small puffy dress. Make sure that the dress looks good with flowers. Don't get a dress that has too many flowers on it. A minimal amount of flowers would look perfect. 
To complete this look, you may wear matching sandals or yellow boots. Do light makeup on your face and wear bracelets and a pretty necklace. 
#11. Midi or Mini Skirt 
If you're looking to have a more chic style this summer, then opt for a midi or mini skirt. These skirts are perfect to keep you cool and comfortable the whole day. Opt for lighter colours when you get these skirts. 
You can wear these skirts with bellies or flats. White sneakers would also look great with these skirts. 
#12. Maxi Dress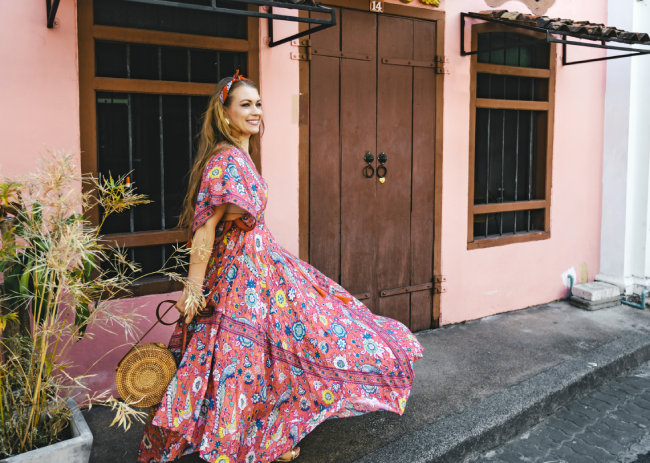 A maxi dress is one of those summer essentials for women that'll never fail them. These dresses are favoured by many women. You should opt for a maxi dress with an easy fabric and beautiful design. 
All you'd need to complete this look is a good pair of heels and a small purse in your hand. 
FAQs
What Are Your Summer Essentials?
The summer essentials for women include many items. You'd need a white dress, pants, and a top. Buy a good pair of sunglasses that'll protect your eyes from the heat. You should also get a good pair of denim shorts or tailor-made shorts. 
When you're buying these dresses, pay attention to the colour combinations. Get those dresses that will make you comfortable in the summer heat. 
How Can I Look Classy In Summer?
To create a classy look in summer, you'd need some jeans shorts and a tank top. White coloured dresses are also the classic outfits that are favoured by women in summer. 
Apart from white, you can opt for other brighter colours like blue, orange, yellow, pink, and red. 
How Do I Make A Summer Wardrobe?
To make a summer wardrobe, you'd need to have some summer essentials for women. These essential items include tote bags and other types of purses. You'd also need a good pair of sunglasses. For the outfits, you'd need a midi or mini skirt, a maxi dress, a denim jacket, and more. 
How Can I Have A Minimal Wardrobe?
To have a minimal wardrobe in summer, you'd need to have lighter clothes. There's no need to have too much of everything. You may keep a few crop tops and tank tops in your wardrobe. Pair these tops with denim jeans and a denim jacket. 
Other than these outfits, you may keep a few shirt dresses and floral dresses too. These would be perfect to wear on a cool summer day. 
What Goes In A Capsule Wardrobe?
If you want to have a capsule wardrobe, you'd need a few items like jeans, a jacket, and neutral coloured t-shirts. 
In these wardrobes, you add those clothes that easily pair well with each other. For instance, you may add a tank top to your wardrobe. You can wear this tank top with denim shorts as well as jeans. 
In Conclusion
The list of summer essentials for women includes all those items that make the summer season easier for women. You look for those clothes in summer that make you feel relaxed and also keep you cool at the same time. 
But of course, that's not all these outfits offer you. They also offer you a pleasant and appealing look that you can carry on for the whole summer.