Style or fashion is something that defines you even before you do it yourself. Undoubtedly, it is timeless and has been around forever. It helps us look relevant, in place and confident. We ladies are especially cornered when it comes to fashion. We are expected to always look good and know how to dress better. Let's be honest, we want to!
Above all, women and fashion are quite linked together. The whole fashion industry revolves around women if we look closely. Who doesn't want heads turning when you walk down a road. Be it office or parties you have to look nice and presentable. 
Certainly, looking great is not always about what you see, but how you feel! It is a way to connect with people and be a part of something. It makes it look like you care enough to put effort into it.
Here are some tips and ideas about dressing style and fashion, you must know.
How to Dress Better as a Woman?  
Every woman expresses herself through fashion and dressings. Therefore it is very important to know what's best for you if you want to dress better. Do not overthink it. Your comfort matters as much as fashion, even more so. To sum up, do not prioritise fashion over comfort. 
Firstly, Don't be fake with your attire. It will lower your confidence and is not worth it. Don't worry about your age and shape. Wear whatever you like!
It should be noted that being a lady is already challenging. Why add any more social pressure to it? And definitely don't try to fit into anyone's expectations. In other words, wear what feels like you! Do not copy anyone. You are unique and so is your fashion. In addition to this, prepare your look before the actual event. 
Don't shy away from experimenting. What you might need is a visual style guide. In addition to this, use social media to fish out new ideas and styles and see what it does for you. 
You never know, maybe you end up creating a trend!
Secondly, whatever clothes don't work for you anymore, donate them. Keep an account of what you wear frequently. Keep the tone in mind you are going for and dress in a way to enhance it. As a rule, invest in good quality clothes as they will make you look expensive without much effort. Always remember to dress for the occasion. 
And lastly, always carry yourself with confidence! You will look beautiful no matter what you wear as long as you love it. In most cases, how you wear something is more important than what you wear.
How to Dress Better For Work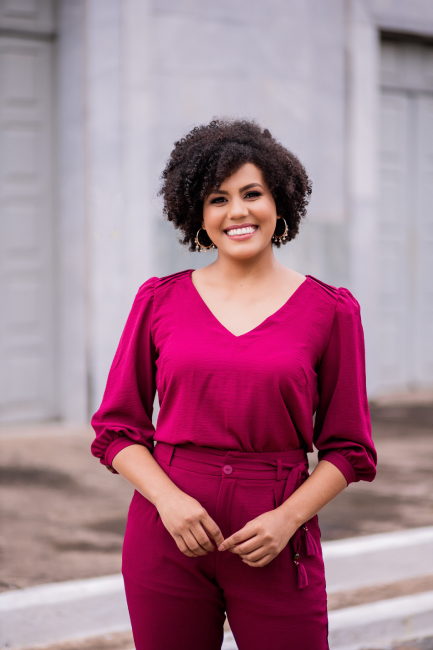 Work is a serious matter. So you can't expect yourself to go lenient like in other cases. You must know how to dress better for work, no excuses. For work, always follow the dress code. You want people to take you seriously. As a working woman, you have already got extra pressures. Therefore, dress in a way that makes you feel confident and powerful. Be formal!
Firstly look clean and presentable. You must look trustworthy and knowledgeable. Don't forget that outfits define you. And it is especially relevant when you are at work. Always go for solid colours. It might depend on the type of work you do but solid colours, in general, look formal. With this in mind, opt for suits and pants, along with a blazer. It will be great for work. Avoid patterns, cuts and shimmer at all costs.
Secondly, try to avoid exposing too much skin and wearing too much makeup. It is necessary that you understand that an office is a place for work only. Don't repeat your clothes often. Since you go to this place daily, it might be possible. Try avoiding that. Prepare the outfit the night before. So you can get some extra minutes for yourself in the morning.  
Don't go for oversized clothes as they look shabby which is not suitable for an office. In short, don't experiment with fashion when at work. Leave that for the weekend, ladies. 
Lastly, remember to look sharp! 
How to Dress Better For Parties 
Parties are where real fashion experiments happen! Every time you get an invitation, you ask a fun question- What do I wear?
First of all, you need to know what kind of party it is. Is it casual or dressy, cocktail or black tie? Now depending on that, you need to find appropriate attire which will make you look like a queen.
How to dress better at parties can be quite a decision but here are some tips and recommendations:
Casual:

This one is easy! Just go with the flow. Wear something nice and comfortable. Make sure it's a good fit. Jeans and a solid t-shirt will be great for this party.
Black tie:

It is all about formals. You need to get yourself a floor-length dress with pricy-looking fabric. Laces will add a nice touch. A tailored pantsuit will also work for such events.
Business casual:

Dark cloured outfit will work great for this event. A pencil skirt with a silk blouse, trousers with blazers and a sleek dress are all great options.
Cocktail:

You need to get yourself a nice dress with patterns and cuts. It must be more formal than a sundress but on the fun side. Don't wear anything too tight and remember to look sparkly!
Pool party:

Wear something light. If you don't want to wear a swimsuit, get yourself a nice dress or shorts with a cute top. Don't forget to style it with a hat.
Festive:

Wear something that makes you look confident and beautiful. Go for lighter shades like pastel and ivory or fancy ones like lilac and emerald. Velvets and jewel tones will suit you greatly at such parties.
10 Wardrobe Essentials That Work For Both 
Now, this is a tricky one! We need to find clothes that work for both parties and work. For instance, there could be a situation where you have to head to a party, right after work. This will help you nail both occasions at once. Above all, these are a must-have!
These are some wardrobe essentials that will work for both office and parties:
Light coloured shirt or blouse (pastel or white)

Proper un-ripped jeans: straight-legged or flared (dark blue, camel or black)

Solid coloured blazers (blue, grey, brown)

Pencil skirt with no pattern

Pantsuit of any colour

Black fitting trousers

Formal tight-fit dress (cotton blend)

Solid coloured jacket

Skirt suits (lighter or earth tones)

Palazzos
FAQs
How Can I Improve My Clothing Style?
Value comfort over anything else. If in a dilemma, go with the trend. There is nothing wrong with taking a little help when needed. Above all, play with colours and fabric. Try different patterns and colour combinations and suit it up based on occasions. Be yourself! Try to find your go-to brand and stick with it, unless something better comes along.
How Can I Dress Perfectly?
Dressing perfectly is no rocket science. All you need to do is pay attention to detail. There is always an unsaid dress code for every occasion. Try to look best while following said dress code. Let go of boring, old clothes. It should be noted that any outdated clothes need to go as well. Always try to put in a statement piece, it will make you look remarkable.
How Do I Look Classy?
If you want to look classy, wear fitting clothes. Be it dresses, skirts or pants. Avoid cheap brands and invest in your fashion. Elegance is a great deal when it comes to class. Wear minimal makeup and decent jewels to supplement your look. Go for lighter shades or ones which suit you the most! Have a clean hairstyle and avoid standing out too much. Above all, try to avoid multiple patterns and go for solid colours.
How Can I Get A Good Dressing Sense?
Dressing sense is all about vision. When you understand how to dress better, only then you will get a good dressing sense. It is not that hard. First of all, don't get intimidated and be bold. Try new styles and see what works for you. It is all about confidence at this stage. Know your size and get the right clothes. Start small, you don't have to go overboard with your first try. Get opinions from people you trust. Start with basics and then go up. 
How Can I Look Stylish Everyday?
Looking good every day can be tough, but it does not mean that we won't try. Firstly, choose your safe colours. When in doubt go for it. Black is a safe colour and when you cannot decide, you know what to do! As a rule, carry your outfit nicely, it will look effortless. Find your style and stick with it, when you don't want to experiment. 
In Conclusion
Fashion is very essential for us in this time and age. To know how to dress better and look good every time has become an obsession. Fashion has no rules. You must keep trying new things. Fashion is a way of expression. It shows your personality and mood. Have fun with your clothes. Don't stress about fashion way too much or you will end up ruining it. Know what you are doing. You are smart and creative so let people see it, by the way, you carry yourself.
Love yourself! It is necessary to be comfortable in your own skin before putting on any dress. To sum up, there is no need to run after brands, see what goes with you the best and always wear the right shoes, makeup and accessories to complement your attire in the right way.
And lastly, be confident!
What are your go-to colours and outfits? What brand or shopping site do you like the most? Tell us in the comments section below!