A couple shower is similar to a dinner or cocktail. It is a party that is held before a wedding. It could also resemble an engagement party. It is not a common practice to have a couple shower. This is because most prefer to have individual parties like bridal or bachelor parties. But, of late many couples are choosing to have a joint party. This has now been labelled as a couple shower.
Some things you can expect from a couple shower are:
You can definitely expect cake, cupcakes or any form of dessert. Food is also bound to follow a theme or can be buffet style. Besides that, there will be some great finger food snacks.
You may also have some dancing, singing, or just vibing to the music. 
There may be some other forms of entertainment. There could be a show or a special performance for the couple.
In this article, we're going to discuss what a couple shower is. We will also talk about games, invitations and themes you can add to your couple shower.
What Is A Couple Shower?
At a couple shower, you may invite friends and family from both sides of the couple. You can also receive gifts at this party for both the groom and the bride. These gifts can include household appliances and items. You can also have specific themes like a BBQ party or a country theme. Many prefer to go with a food theme party as well. But, there isn't a specific way to plan your shower. It can be as grand or as simple as you'd like it to be. 
Also, make sure that everyone in the shower is comfortable. Sometimes, these parties can get rowdy if there is alcohol involved. Include as much information about the event as possible in the invitation. This can help people prepare for anything that might be an unfortunate surprise. As guests come in you can play an icebreaker so that people aren't awkward around each other. You can also ask everyone how they met or know the happy couple.
5 Reasons to Throw a Couple Shower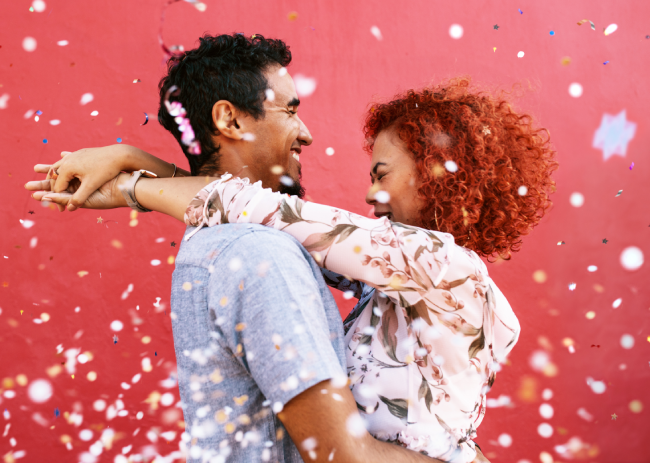 Some reasons for you to throw a couple shower are:
You get to celebrate with both your friends.

A couple shower gives the bride and the groom an opportunity to hang out and celebrate their engagement with friends from both genders. It also removes the restrictions on gender.
Spread the joy (or embarrassment).

A couple shower gives you a great opportunity to create amazing memories. There is the opening of presents that could get a bit awkward. You could also have some fun games and icebreakers. A couple shower is a cool way to bring family and friends from both parties together.
Scrap the idea of a bridal shower.

Why are we still just focusing on the bride? A couple shower gives both the groom and the bride a chance to shine. You can have gifts, games and fun for both. 
You can keep it more casual.

A couple shower tends to be more casual than a bridal one. This makes it much easier to plan. You can create cute invitations and send them out. Your food can be finger foods or whatever your theme dictates.
You can get your drink on.

Now, we're definitely not suggesting you have a keg party. Mainly because that could get a little much but if that's something you'd like that works too. But apart from that, you could go creative with cool drinks or build your cocktail stations. One party even chose to create the most outrageous drinks based on the couple's qualities. They basically labelled all the drinks with a certain attribute of the bride and groom and then they had to mix and match to create the "perfect" marriage. It was just a fun way to play around with each other.
4 Best Couple Shower Invitations
Here are some couple shower invitations ideas.
Chippin, Dipppin and Margarita Sippin Couple Shower Invitation
View this post on Instagram

This first invitation is a great choice if you're going for a colourful and fine vibe. It has bright colours along with casual fonts. The invitation clearly states the theme, date, time and location. Along with that, there is also a mention of gift registration which is helpful to guests while buying gifts.
Shabby Chic Floral Shower Invitation
View this post on Instagram

This next invitation is a chic and pretty invitation. It features floral images and polka dots. Besides that, the dress code is mentioned, along with the date, time and location. Also, there is a mention of gifts at the bottom.
Whiskey or Wine Couple Shower Invitation
View this post on Instagram

If you're looking for a great rustic-looking invitation, then you can go for this one. It features a black invitation card with a graphic of different drinks like whiskey glasses and shot glasses. The invitation features the date, time, location as well as registry all on the front of the horizontal card. Besides that, it has a casual yet chic look to it.
Star Wars Theme Couple Shower Invitation
View this post on Instagram

If you're also a fan of the star wars franchise, then this is a great choice for you. This invitation is pure star wars with the lightsaber heart and the space background. The card also features the details given in yellow bold letters that resemble the start of the film. There is clearly a theme and the dress code is encouraged.
Top 4 Couple Shower Ideas
Here are some great couple shower ideas for you to check out while planning themes and activities.
Café Inspired:

If you and your friends are coffee freaks, then this is a great idea for you. Instead of splurging on alcohol, a great way to start off your fancy brunch is to caffeine everyone up. You can do this by hiring a coffee shop or even just a barista to make some yummy drinks for everyone. This works even better if they can personalise them.
Movie Binge:

For all the theatre and movie fanatics, this is such a fun idea for you. Hosting a movie night is probably the most fun and requires the least amount of work. You can plan a night of a few of your favourite movies and tv shows that you as a couple relate to. Invite everyone to snuggle up in their PJs and order some pizza. 
Telegames tournament:

There is probably nothing that is more entertaining than some good ol' competition. Telegames are a great way to break the ice but hopefully not shatter it completely. This idea is a cool way to relive your childhood and just have some fun.
Theme party:

There are so many themes you can choose for a couple shower. A popular choice has been beach showers or pool party showers. These are super water oriented. You could have paddleball and volleyball. You could also put up a tent for your refreshments and gifts.
Top 8 Couple Shower Quotes
There are so many things you may want to say to someone to wish them the best. This list of couple shower quotes consists of some quirky, funny, romantic and wise quotes. You can use these for cards or boards that you can display around the venue. 
"Happy shower. Happy couple. Happy wishes."
"Showering you with nothing but the best."
"Sparks are going to fly at the wedding, but the magic starts at the couple shower."
"After

'Yes

,' but before '

I do

,' happy couple shower day to you!"
"The best thing to hold onto in life is each other." ~ Audrey Hepburn
"Best. Day. Ever… Until the wedding!"
"The best is yet to come. X days until the wedding!"
"First came love, next comes marriage."
5 Best Couple Shower Gifts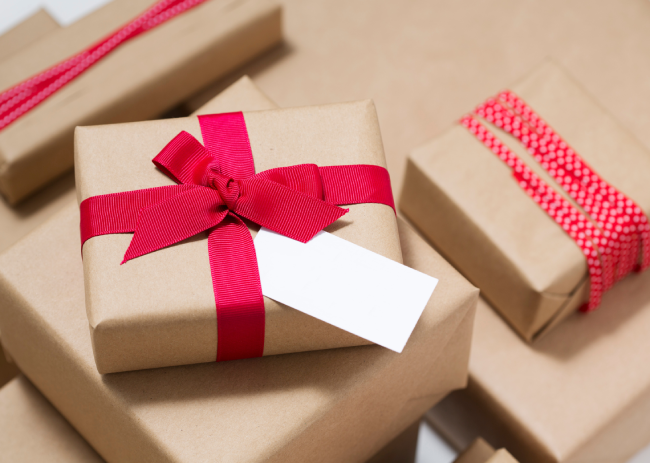 The most tricky aspect of a couple shower is deciding on an appropriate gift. For instance, giving a bride some lingerie is a really weird thing to do with men present. You should stick to neutral and homely items and appliances. 
Give them a shared experience.

You could get them a shared experience like a gift certificate, or a subscription to a houseplant service. A food subscription is also a great idea.
Fund a part of their honeymoon or wedding.

You can even contribute to their honeymoon budget or start a fund for that. 
Get them some houseware.

A great way to start is why things like glassware, dinner sets, coffee machine or a dutch oven. 
Check out their registry.

If a couple has already shared their wedding registry, you can get then something off it. It can be the smallest item on there but it will be something they want or need.
Get some decorative or cool household items.

You can go for things like cake stands to cool vases. You could also get air purifiers or woven baskets. A cookbook or a quilt might also be good ideas. You could go with wine glasses or aesthetic placemats.
Top 5 Wedding Couple Shower Games
Here are 5 fun games to play:
The game of shoes:

This is a great game to embarrass the couple with silly and goofy questions. The game is that both partners will be seated with their backs to each other. Then each one of them will hold one bridal and groom shoe in their hands. The host or MC can then give them situations or questions. Based on them the couple will raise the partner's footwear if they fit the statement. 
Guest Bingo Search:

This is a great game to break the ice with guests who really don't know each other. The game basically requires you to find the person whose name is on their card. You can only find them by looking for clues that you can set beforehand.
Trivia: Couple Edition:

Here is another great game. This is a game for the attendees where they can find out who knows the most about the couple. You can come up with around 10 to 20 questions. Whoever wins the game will then get a prize and the more appreciated bragging rights.
Plan the perfect date:

For this game you can have a jar placed at each table or and have the guests write down some interesting date ideas for the couple. They can then use these fun ideas after the get married.
Guess the theme or dress:

Another fun game is to have the guests guess the theme of the wedding. You could also ask them to draw the dress that they think the bride will wear.
Top 5 Wedding Couple Shower Themes 
Check out these awesome wedding couple shower themes:
View this post on Instagram

Sports is always a great way to go for a theme especially if both have a passion for it. You can make yummy treats like the ones in this picture. Besides that, you could actually have your party on a golf course or a makeshift one. This could include fun games and interesting teams.
Bohemian Theme Couple Shower
View this post on Instagram

You can also go for a Bohemian theme couple shower. You could have some pretty balloons, decorative items and pretty wall hangings. Besides that, you could create some great-looking invitations and have people dress them up boho-style.
Barbeque Theme Couple Shower
View this post on Instagram

Another great idea for a theme couple shower is a barbeque theme. This theme is great for a chill and casual party. If you're just looking to hang poolside or in your backyard then you can go with this option. 
Tea Party Theme Couple Shower
View this post on Instagram

This has to be the cutest theme on this list. Who doesn't love tea parties? You could have everyone dress up in cute little dresses and waistcoats. You could have a variety of different tea flavours from many places. Also, don't forget tiny finger foods.
Mexican Theme Couple Shower
View this post on Instagram

For this theme, you could personalise everything from the invitations to the cute napkin holders. Besides that, you can add a tequila bar and a churro station. You can also have all types of Mexican food from gourmet stuff to street food.
FAQs
What Is The Point Of A Couples Shower?
Primarily, it's your opportunity to throw a massive unisex party before your wedding. A bridal party usually only includes the female and her girls, while a couples shower includes the friends and families of both parties.
At a couple shower, everyone is welcome! You can invite every, friend, family member, colleague and acquaintance that you care about. Get them all involved in the festivities and excited for the wedding. 
You could also get gifts from both the bride and the groom at a couple shower. They could be household items and appliances. You could also have a fun theme party like a BBQ or Movie Night. A lot of people like to also go for water-centric parties. 
What Is A Couples Shower Called?
A couple shower is much like a dinner or cocktail party. This party is held before the wedding. It is also known as an engagement party. A couple shower is not a common occurrence. This is due to the fact that most people prefer to have individual parties, such as bridal or bachelor parties. However, many couples are now opting for a joint party. This is now known as a couple shower.
A Jack and Jill party is a mixed-gender wedding shower in which the couple receives gifts that will help them begin their fresh life together. It's similar to a bachelorette party, but the partner and his friends and relatives are also present.
What Can I Expect At A Couples Bridal Shower?
There are so many ways you can celebrate your wedding. A very popular choice is the bridal shower. There isn't anything specific you can expect from a couple shower or a bridal shower. But, here are some basics:
There will most likely be a theme you need to follow. This means a dress code, so check with the organisers beforehand. 

You can expect various games and icebreakers at a bridal or couple shower. This is mainly because it's fun but also to loosen people up to spend time together.

You are probably going to bump into many different people. So just try to get comfortable as soon as possible so that you can have a good time.
Have fun, but keep your manners in check. There are several things to remember, such as creating the best guest list possible and mailing out thank-you letters as early as possible.
Is A Couples Shower For Couples Only?
A couple shower is not just for couples. It is a pre-wedding party that is hosted by someone other than the couple. You can invite people based on the vibe you're going for. If you're planning a wild night out, then it might be better if you don't invite your 80-year-old aunt. But, if its a family sit-down affair then you can have a flexible guest list.
You could invite friends and family from both sides of the couple to a couple shower. A couple shower also allows the bride and groom to socialise and celebrate their engagement with friends of both genders. Besides that, it removes restrictions and drama regarding who should and shouldn't be invited. 
Who Pays For A Couples Shower?
At the start of the process of planning, you must first decide who will host the party and then who will pay for it. This is because your budget, location and theme are all connected. You can't make a decision about any of those things if you don't know who pays for them.
Usually, the person who hosts the shower is expected to pay for the shower. But, if more than one person is hosting the shower, or if more people would like to contribute to the event, then that can also be done.
You can also divide the total cost by all the attendees or at least the wedding party and the parents. If there are any closer friends that would like to contribute they can do so as well. It is not necessarily the job of the couple to prepare and pay for a couple shower but you can keep them up to date on everything.
Other non-monetary contributions include giving out party invites, arranging the food, putting up decorations and making sure everything is clean.
In Conclusion
A couple shower is a fun way to enjoy the company of all your family and friends. You can have games and fun activities. You can also receive gifts and well wishes from your loved one. 
There are plenty of ideas you can refer to for your couple shower. If you're looking to stay classy with a bit of booze, then go for a cocktail or wine-tasting evening. This is a great idea for people who don't wanna chug but sip through life. It is sure to be a great experience for all involved.
Another great idea is to get an instant camera to capture the fun. You can also print out "movie tickets" and have some makeshift popcorn. If your budget allows you could even rent some authentic theatre accessories.
Some people also choose sports themes or game shows. You could even do an entertainment party where people dress up as iconic characters and bring gifts related to that character. You could also have a contest about who has the most iconic costume and catchphrase or quote. Besides that, watersports and relay contests are great fun. You could also get your hamburgers on with a BBQ theme. 
Which are your favourite couple shower games? What themes would you add to the list? Let us know in the comments below!