Cuban twist hair is crochet hair or curled hair that people attach to their natural hair. This hair has more purposes than just making you look beautiful. The biggest advantage of using Cuban twists is that they act as a protective shield for your natural hair. 
There are different methods you may use to have Cuban twists for yourself. You may also use colours with these twists. Black is an option that most people usually opt for. Other than black, you may get pink, red, blue, or green. 
This article presents you with a few ideas that you may use when getting Cuban twists. 
Why Is Cuban Twist Hair Trending? 
These days people are very careful with what they do with their hair. They want to have a great hairdo but at the same time, they also want to protect their hair. For this protection, many women opt for Cuban twist hair. This hair design uses natural fibers as hair extensions to protect a person's natural hair. 
Cuban or Havana twists are larger in size than the Marley twists. Both these twists have the same purpose, i.e., to act as a protective shield for natural hair underneath. There is however a major difference in these styles. The Marley hair design is thinner than the Cuban twist. Other than that, for Cuban hair, one would use Cuban hair, the same way, Marley hair is done using Marley hair. 
When you decide to do this hair design for yourself, there are numerous factors that you've to consider. One important factor that people often undermine is their facial structure. People pay so much attention to their hairstyle and hair quality, that they tend to forget the face. 
The face shape is of importance when you're getting Cuban twist hair. Your face may be different from the hairstyle inspiration that you're taking as an example. For this reason, you've to talk to your stylist and know whether the same style would suit your face too. 
To get these hair extensions, you may go to the salon and get the ones that they use and recommend. You can also use online sites to find your perfect match. On Amazon, you can buy Freetress synthetic hair braids to make your Cuban hair design. There's also Ubeleco passion hair twist that you'll get for less than $50. 
You'd also need some moisturizing cream and other hair products to ensure that your Cuban twist hair stays healthy. 
5 Cuban Twist Hair Ideas For Young Women 
Here are some ideas that you may choose for your hair design. 
View this post on Instagram

If you like short hair, then you'd definitely opt for this one. For this hairstyle, you don't have to do much. Here, you may get minimal twists in your hair and keep them open. This style is in black hair colour, but you may opt for other darker tones. 
View this post on Instagram

If you like long hair, then you may consider this design. For this design, you have to make two braids with your hair. For the colour of the braids, choose a bright orange colour. You can get similar coloured makeup on your face too. 
View this post on Instagram

Did you know you can get more than just colours on your twists? Many women like to put small gold or silver accessories on their twists. Just like this design, you may get gold jewellery to put in your Cuban twist hair.  
View this post on Instagram

Who can say no to simple black coloured twists? Colours are great of course, but with the right hairstyle, you may look the best with plain black twists too. For creating this style, you'd need large and thick hair extensions. 
View this post on Instagram

If you like minimal and small twists, then go ahead with this design. Here, you may get a light blue colour for your hair. You may ask the stylist to make small and thin twists and do them loosely to let the hair free. 
5 Hair Ideas For Women in Their 40s 
If you like colourful hair designs, then these are some ideas that will inspire you. 
View this post on Instagram

These passion twists may look too much, but once you'd get them, you'll love them. Here, you may use two different colours for your hairstyle. Get the colours like purple and pink, they match well with each other. Once the twists are complete, you can make two pigtails in different colours. 
View this post on Instagram

This hairstyle makes use of ornaments on your twists. For this style, you ask the stylist to make braided cornrows. The stylist can make them the way they feel would look best on you. You can make use of small heart-shaped hair accessories to add to this hairstyle. With this look, you may do some heavy makeup on your eyes and lighter on the rest of the face. 
View this post on Instagram

This hairstyle would prove to be extremely helpful in summer and humid seasons. Such seasons can easily destroy your hair. With this style, you're assured that your hair will stay protected for some time. More than protection, this hairstyle would also look cute on any summer dress. 
Golden Christmas Ball Twist
View this post on Instagram

If you want to have an extraordinary look at your office Christmas party, then opt for this style. For this style, you may get simple Cuban twist hair. At the end of your tips, you may use big or small Christmas balls. It'll give your hairstyle a unique look. You can also colour your hair with a light shade of red to match more with the Christmas vibe. 
5 Cuban Twist Hair Ideas For Older Women 
This type of hairstyle looks beautiful on older women too. There are many ways they can stylize this hairstyle for themselves. You may use many colourful styles for this hair design, or you may do the style without colour too. 
View this post on Instagram

Give a lovely twist to your twists with this hairstyle. Here, you should ask your hairstylist to make your twists with a butterfly design on them. Once the twists are done, you may add small hair accessories to them. 
View this post on Instagram

These are medium-sized twists for your hair. They are easier than some complicated hairstyles. Here, you may ask your stylist to do your hair simply. One different thing in this hairstyle is that you may colour a small part of your twists. Opt for pastel shades or colours like nude or peach. 
Cherry Pink Crochet Twist
View this post on Instagram

For this Cuban twist hair, you may get simple and smaller twists. Here, you may use a cherry-pink colour for the design. With this style, you may keep your hair down or you may make a hair bun. This hairstyle would look great for a casual day out. It'd also look amazing for a night out at a club. 
View this post on Instagram

Women who have shorter hair can go with this style. For this style, you may ask your hairstylist to make small coiled twists with the hairstyle. This hairstyle would look better in some colours. You may opt for your favourite colour that also suits your skin. 
6 Things to Know Before Getting Your Hair Done  
Before going to the hair salon for the hair treatment, you've to follow some protocols. When you follow these protocols, you'll find that the whole procedure went smoothly. The best part would be that you'll be satisfied with your hair. 
Know your hair type:

Everyone's hair is different, even siblings have different hair textures. You can't show an example to your stylist and expect them to give you that hairstyle because it may not be possible with your hair texture. Hence, you should know your hair type before going in for your appointment. 
Select your hairstyle:

Next step would be to know the hairstyle that you want. You may choose a style out of your imagination, or you may present an example to your hairstylist. Many people get a hairstyle similar to that of Beyoncé, models, or other celebrities. 
Get recommendations:

You may also get some recommendations for the hairstyle from your friends. A friend/a friend of a friend may have got a Cuban twist hair design for themselves. You may connect with them to know more about the whole design. 
Choose the right colours:

Not every colour would look the best on your hair. You don't want to opt for those colours that'll dull down your face. Before you choose a colour, you may try it out with a wig. This way, you'd know the best colour combinations for your hair and face. 
Think of your health: Your hair's health is of utmost importance. Before you go in for the hair treatment, check your hair's health. If you're facing hair fall problems or dandruff, then you should treat them first. 
Use good products:

Using good quality products would help you maintain the health of your hair. Your hair would be shinier and you'll also experience less hair fall. 
The Do's and Don'ts of Getting a Cuban Twist Hair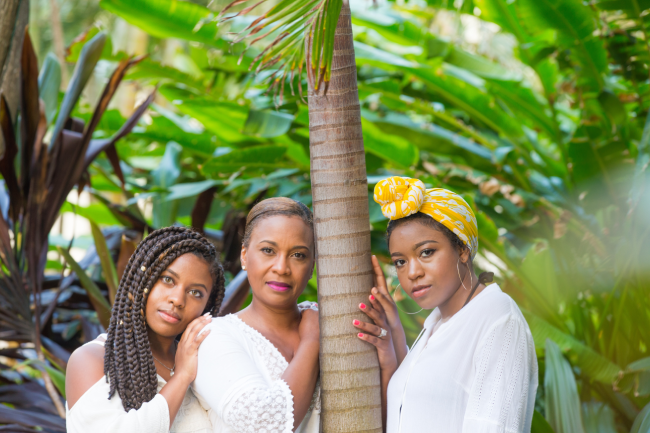 As mentioned above, there are certain details that you've to know and take care of before getting your hair done. But these things aren't all that you've to remember. Apart from them, there are some dos and don'ts that are necessary when getting a Cuban twist hair design. 
Some hair practices aren't recommended when you get this hair design for yourself. If you want to keep it for a long time and have fun with it, then don't do the below-mentioned things with your hair. 
Do's
Wash your hair thoroughly when you're getting this hairstyle done. The stylist would appreciate it if you get there with clean and washed hair. It would save both of you some time too. 
Bring in the example hairstyles that you want to be done on your hair. When the stylist sees the example, they'll know the steps to create the style for you. 
Keep researching for the hairstylist and don't settle for the first one you see. Compare the prices, procedures, and their work. When you're fully satisfied with someone, then only go to them. 
Don'ts 
When getting this design, don't stay silent. If there's something that feels off, you should tell your stylist. You should freely talk about your opinions. 
Your hair twists should look natural on you. Don't get the twists that would look too tight on your scalp. They may harm your hair and they may also ruin the whole appearance of your face. If the twist is too tight, then there are more chances of hair breakages. 
There's a timeline that you should follow with this Cuban twist hair design. Like many cosmetic and beauty procedures, you should keep these twists in your hair for a time period. Some hairstylists recommend that these can be kept for six weeks minimum. 
FAQs
What Kind Of Hair Do You Use For Cuban Twists?
To make Cuban twist hair, the hairstylists use Cuban hair. The hair that you should use for this hair design shouldn't be cheap in quality. Cheap quality would harm your scalp and maybe even your face. 
Hence, when you're using the hair for making these twists, check the quality of the product. These days, people are using a more affordable option that includes Kanekalon hair. 
You may opt for Freetress synthetic hair that comes in Kanekalon hair fiber. They look like natural hair and they're easy to add to your hair. If you want to make a bubble ponytail, then you may opt for Marley hair from brands like Baisai. The hair type of this product is kinky and it's also made from Kanekalon hair fiber. You'd also find jumbo Havana hair in crochet style that you may use for your hairstyle. 
Such products are easily available on Amazon and you may get some hair rings and accessories with them too. 
How Many Packs Of Hair Do You Need For A Cuban Twist?
The hair packs for these hairstyles depend on what you're opting for. Some people want a minimal style, whereas others want a heavier hair set. Apart from the hairstyle, what also influences the hair packs is the product itself. Some products have thicker fiber quality and others have more thin quality. 
If you're using crochet packs, then you can expect a more polished look. If the hairstylist is using Marley hair to do the hairstyle, then you'd get a bohemian look. 
When getting the packs, know that the numbers will differ. For example, the regular Kanekalon hair would come with 14 packs of hair. The Cuban twist hair will have more than 5 or 7 packs in it. 
The Kanekalon hair fibers are heavier, and that's why you should decide carefully if you really want them or not. If you don't want to have a heavier head, then you should opt for those packs with lighter fibers. 
How Long Does Cuban Twist Last?
If you're opting for a good quality hair product, then it would last for more than 4 weeks. The time period of your Cuban twist hair also depends on how the hairstylist has installed them. If they've done good work with your hair, the expected time period would be less than 10 weeks and somewhere near 6 weeks. 
After this time period, you should get these extensions removed from your hair and scalp. The more time you'll keep them on, the more damage you can do to your hair. There are chances that your hair would become dry within a longer time period. With more dryness, you would notice that your hair is having more breakage. 
Because of these reasons and the priority of your hair health, you need to be careful with the time period. Do make sure that you talk to your hairstylist to make the appointments for when they'd remove the extensions. 
Is Marley Hair And Cuban Twist The Same?
Marley twists and Cuban twists hair are essentially the same types of hairstyles. One of the major differences in these hairstyles is in their thickness. When you use a Cuban twist, you'll see that they are thicker and larger than Marley hair. 
Marley hair isn't lightweight and Cuban twist hair are lightweight but they're also heavier. Both these hair packs can be reused after they've been washed thoroughly. 
In most places, Cuban twists are costlier than the Marley hair. The cost of the hair is paid per pack. For instance, if you're paying $14 for one pack. There are a total of 7 packs, you'd have to pay approximately $100. 
Whereas, Marley packs are worth $5 per pack. Here, if you're choosing the same number of packs, then it'd cost you around $35. 
If you're getting a Marley hair pack, then you'd get hair with a sheen on them. But if you want your hair to look more realistic and as human as possible, then you should opt for a Cuban twist. 
How Do You Seal Cuban Twist Hair?
There are different ways you can seal your Cuban twists. Some people use the method of heating to seal the packs together with the hair. 
There's also the way of coiling as a way to seal the twists with the hair. Achieving the perfect curls is difficult if you've natural straight hair. So, hairstylists also use a perm rod as a way to seal the hair extensions. 
If your hairstylist recommends it, then you may also use hot glue to attach the hair fibres with your natural hair. Make sure the glue that you use wouldn't harm the twists and the natural hair. 
How Do You Make Cuban Twist Hair Curly?
To make Cuban twist curls, you may follow different methods. Hairstylists use these methods in a manner that feels more suitable to them. They also take into your consideration when they are curling your hair. When you've decided what method you want to use on your hair, the stylist can begin. 
Here are the methods that you may use: 
Invisible Method:

This method takes a long time. Here, the curls and twists are done by hairstylists using their fingers and hands. It's also more costly since the stylist isn't using any tools and only using their hands. 
Rubber Band Method:

This method is similar to the invisible method. Here, the difference is that the hairstylist first ties the hair using a rubber band. Thereafter, they use their hands to make the curls. The rubber bands allow them to focus on one part of the hair. 
Individual Crochet Method:

In this method, you use crochet tools to add curls to your hair. You use a latch hook to add extensions to your natural hair. You may attach loose sections of hair by doubling them over and creating a loop. Then you may attach the braids to these loops. 
Can You Wash Cuban Twist Hair?
You can wash your hair with Cuban twists in them. When you're washing your hair, make sure that you don't wash too hard. Do a gentle head wash so that the hair extensions and twists stay intact and attached. 
It's also important that you use the right shampoos with your Cuban twist hair. Maybe the shampoo that you regularly use won't go well with the twists. So, this is a question that you should ask your hairstylist. They would see the quality of your natural hair and the fiber of the twists, and then they'd recommend you a product accordingly. 
In Conclusion
A way you can both stylize and protect your hair is by using Cuban twist hair. These Cuban twists come in different types of fibres and in different packs. Some people require larger packs on their hair, whereas some require thin ones. 
You may make a butterfly design with these twists and add some hair rings to them. Around a festive season, you may use similar colours and ornaments to stylize your hair. 
Before you decide on the twists, do make sure that your hair is healthy. You should also get good hairstyle recommendations from your friends or colleagues. Once you know what you want, you may leave everything else to your hairstylist.